Janardan Tea Resort Ooty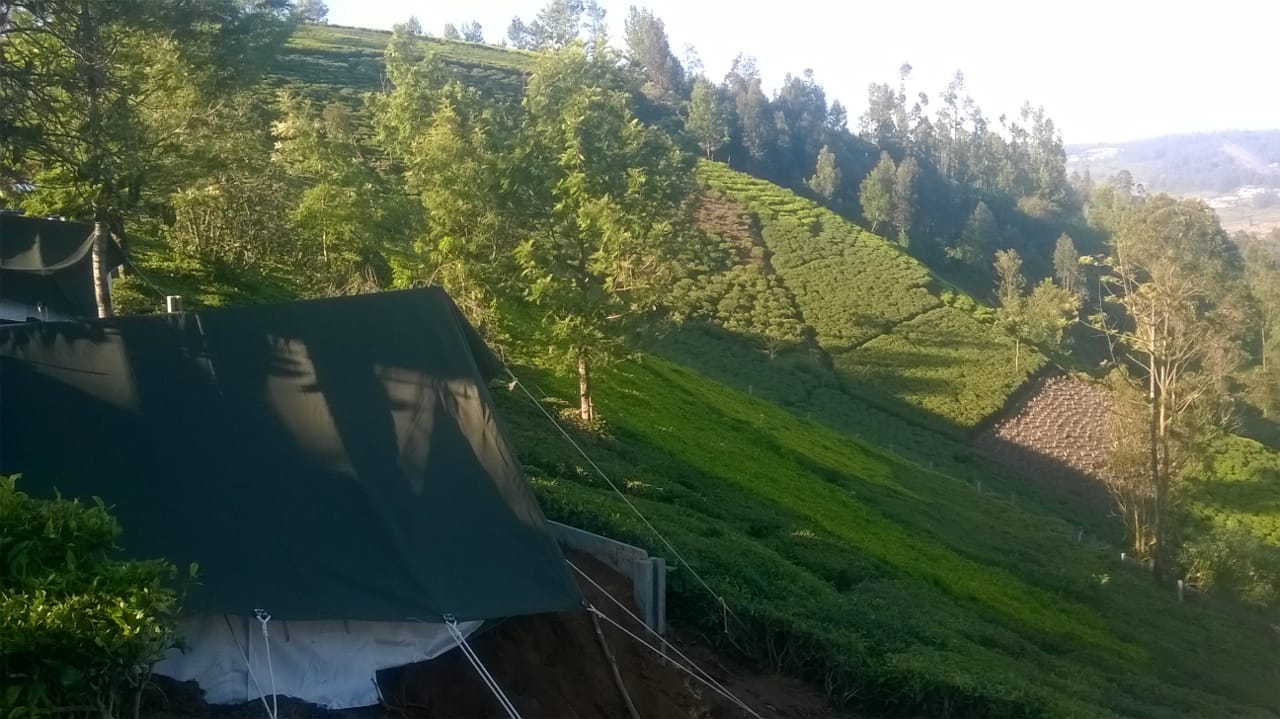 (An Eco tourism
concept,
runs on solar power, natural slopes maintained, tea and other plants not disturbed)
Ooty, the queen of hill stations and the capital of
Nilgiris
district, is one of the mo
st popular tourist destinations.
It is situated at an altitude of 2, 240
mt
above sea level and is thus a delightful
tourist
spot. One can notice a
marvellous
change in vegetation, as one
drives
the
road
. The establishment of numerous tea estates
and exotic vegetable farms
made Ooty famous. Lofty mountains, dense forest, sprawling grasslands and miles and miles of tea gardens greet the passengers on most routes.
Janardan Tea Resort Ooty
, is a very beautiful tent site, were tents has been pitched in the midst of tea estate overlooking beautiful green valley. You get the peace of mind as you are away from the city and in the mid of natu
re. You can spot wild rabbits
&
dee
rs
during your stay, and get opportunity to brew your own cup of tea right from the tea leaves of tea plant.
There is full fledge kitchen to serve you and tents are big enough to have a spacious interior.
Trekking the hills around you and visit to city is the best time pass and just listening to soothing wind blowing through the valley works out to be perfect un-widening
up
your stresses.
Photogallery
Staying at a Janardan Resort is all about immersing yourself in India

Book online using the button above. For more information, please call on 8808133777, 9795005888, 9235501849
You can also email us at sales@janardanresort.in, contact@janardanresort.in or marketing@janardanresort.in
& be friends with "Janardan resorts, pangot" on Facebook, and follow us on @JR_Nainital on Twitter.

Happy Holidays!
Janardan Farms and Resorts,
Lucknow,
Uttar Pradesh