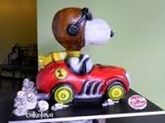 Always dreamt of touring the uncharted Himalayas in your own car? A Fun filled family vacation, without the stress of planning & security? UNRESTRICTED but SAFE?
This is your chance!
With your family and in your own private car, while staying in our camps (dome tents) see and visit the untouched peaks of Uttrakhand. This trip will cover Nainital, Kausani, & Munsiyari, plus surrounding areas of peaceful Uttrakhand towns. Interested? Read on..
Particulars:
1. A safe route has already been charted beforehand by our local scouts. It consists of scenic views, Himalayan landscapes, & local villages, all of which changes every 10kms!
2. Any car can participate
3. Cost includes a pilot car, with a trained driver and emergency team which will be able to help you out in any technical or human assistance required.
4. You will be given dome tents, garden umbrella ,tent light, one torch, each for one couple , you need to put up the tents yourself at the place of night stay.
5. Food & beverage will always be fresh & hot-served by our kitchen team travelling with your caravan.
6. And the lush green Himalayan landscape around our Camps is a perfect place for hiking, bird watching, and memorable photographs :)
Our tour Circuit:
Day 1: Assembling at Kathgodam designated point, and starting in a convey reaching Pangot, Nainital and putting up our tents there.
Day 2: nearby visit in Pangot.
Day 3: visiting Nainital
Day 4: starting for Kausani via Ranikhet and putting up our tents there.
Day 5: Kausani Trail
Day 6: starting for Munsiyari and putting up our tents there.
Day 7: exploring Munsiyari around.
Day 8: starting for Chaukori and putting up our tents there.
Day 9: exploring Chaukori all around.
Day 10: starting for Binsar and putting up our tents there.
Day 11: starting for Kathgodam.
The distance chart in KM is as follows:
| | |
| --- | --- |
| KATHGODAM | 0 |
| PANGOT | 41 |
| RANIKHET | 74 |
| KAUSANI | 61 |
| MUNSIYARI | 165 |
| Chaukori | 97 |
| BINSAR | 105 |
| KATHGODAM | 104 |
Total distance covered in Km is 647
Charges:
Rs. 14,999 per Couple ONLY.
This covers your food, accommodation, guides, bonfires, etc.
Don't Have your own vehicle?
Don't worry! We can help you get a rental car! To get rates do mention it while booking.
How to BOOK?
To book call on 09235501849
You can also SMS us at the above number, do mention your name and request.
Facebook? Twitter?
Yes! For more offers or to get updates about any queries or particulars, search for "Janardan resorts, Pangot" (without the quotes) on Facebook. Or follow us at @JR_Nainital at Twitter!
Happy Holidays!
Janardan Resorts
Pangot
Nainital